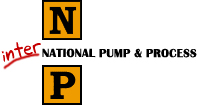 National Pump and Process is a "National" company.  We provide engineering, field service and repair for many customers across the country.
Our national client group includes well-know names like GE Power Systems, McDermott, Fluor, NASA, US Navy, US Marine Corps, GM, Ford, Goodyear, Bridgestone-Firestone, US Steel, Nucor Steel, American Electric Power, BP Oil, Sunoco, Clorox, DuPont, Rohm and Hass and The Cargill Family of Companies. 
We have long-standing repair relationships with customers in Pennsylvania, West Virginia, Kentucky, Indiana, Illinois, Michigan, Oklahoma, South Carolina, New York, and New Jersey. 
In 2009 National Pump went "International", supplying field services to Acapulco, Mexico, and Vancouver, British Columbia.  To end a great year, we received a large boiler feedwater pump and steam turbine repair from Japan.
National Pump's service technicians have real life experience.  We are proud to have US Navy personnel on our staff.  Using their special set of skills, we have carved out a niche in the marine industry.  We travel the country and the world servicing pumps on everything from Great Lakes Freighters to Ocean Liners. 
No matter where you are, National Pump and Process can help you.  Why discard your existing equipment when it had value?  We can rebuild ANY pump from ANY Manufacturer.
Become a part of our family - call us to day and let us tell you how we can provide new life to your old equipment.